How to keep your iOS apps in order
When Safe Lagoon implements a scheduled or immediate pause, the child's 3rd party apps disappear from the home screen. Time out!

But when the block is lifted all of the apps return to the screen in alphabetical order - the interesting thing is that not a lot of people arrange their apps this way.
Actually, we personally don't know anybody who does.

We like to group our apps, sort them in folders, arrange them in our own special way. We are humans after all.

To solve this problem we developed the Safe Lagoon Keeper, a method to anchor your child's apps so they return to just where they were before the pause.

To set up the Keeper just follow these steps:

During the initial Safe Lagoon setup process you can install the Keeper

Check if your iOS version is 9 or 10.
Depending on the version the final step of this process will vary.

On the webpage that confirms that you have successfully installed the Management profile you will be asked if you want to install the Safe Lagoon Keeper.

Press the green button and a system popup will ask you if you want to install the Keeper.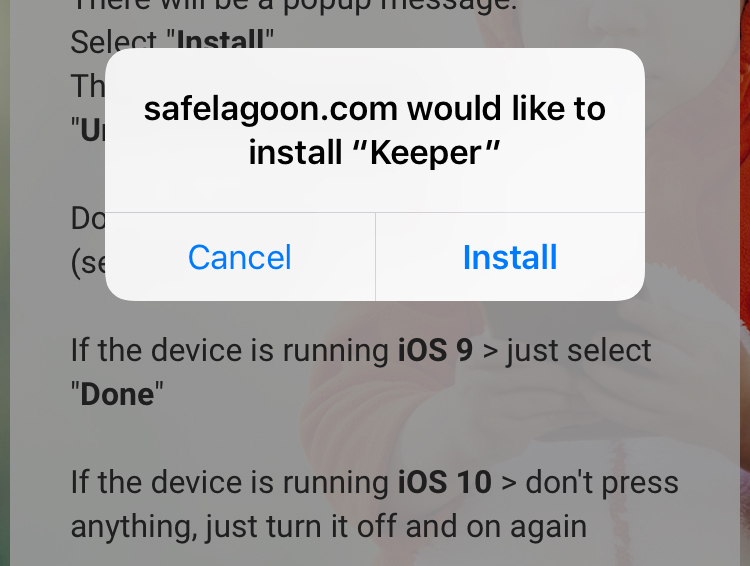 Select "Install"

The next popup message will say: "Unable to Download App"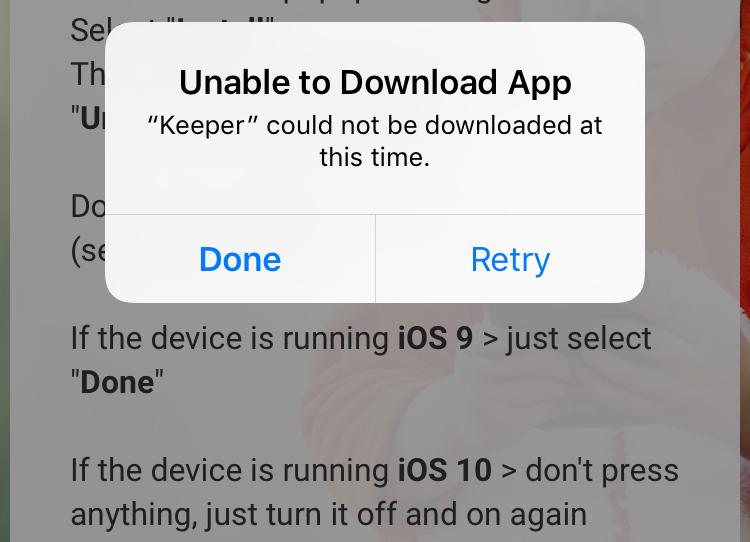 Don't worry! This is normal (seriously it's ok)

If the device is running iOS 9 > just select "Done"

If the device is running iOS 10 > don't press anything, just turn it off and on again

If you did not install the Keeper at initial setup you can do so later by going to the "Settings" menu of the Safe Lagoon app on your child's device.