How to set up Safe Lagoon to work with iCloud
In order for your Safe Lagoon AI helper Maia to provide you with notifications and information on your child's IM conversations, calls and texts we need to we need to associate your Safe Lagoon with your child's device in the iCloud.

The important point here is that you will need to activate automatic iCloud backups and make sure that your child's Apple device gets plugged in and connected to WiFi for those backups to occur (which usually happens at night).

Following the first back up it usually takes about 3 hours for the information to populate Safe Lagoon.

If you need help with this see details on how to set up automatic icloud backups.

During the Safe Lagoon setup you will be asked to setup iCloud.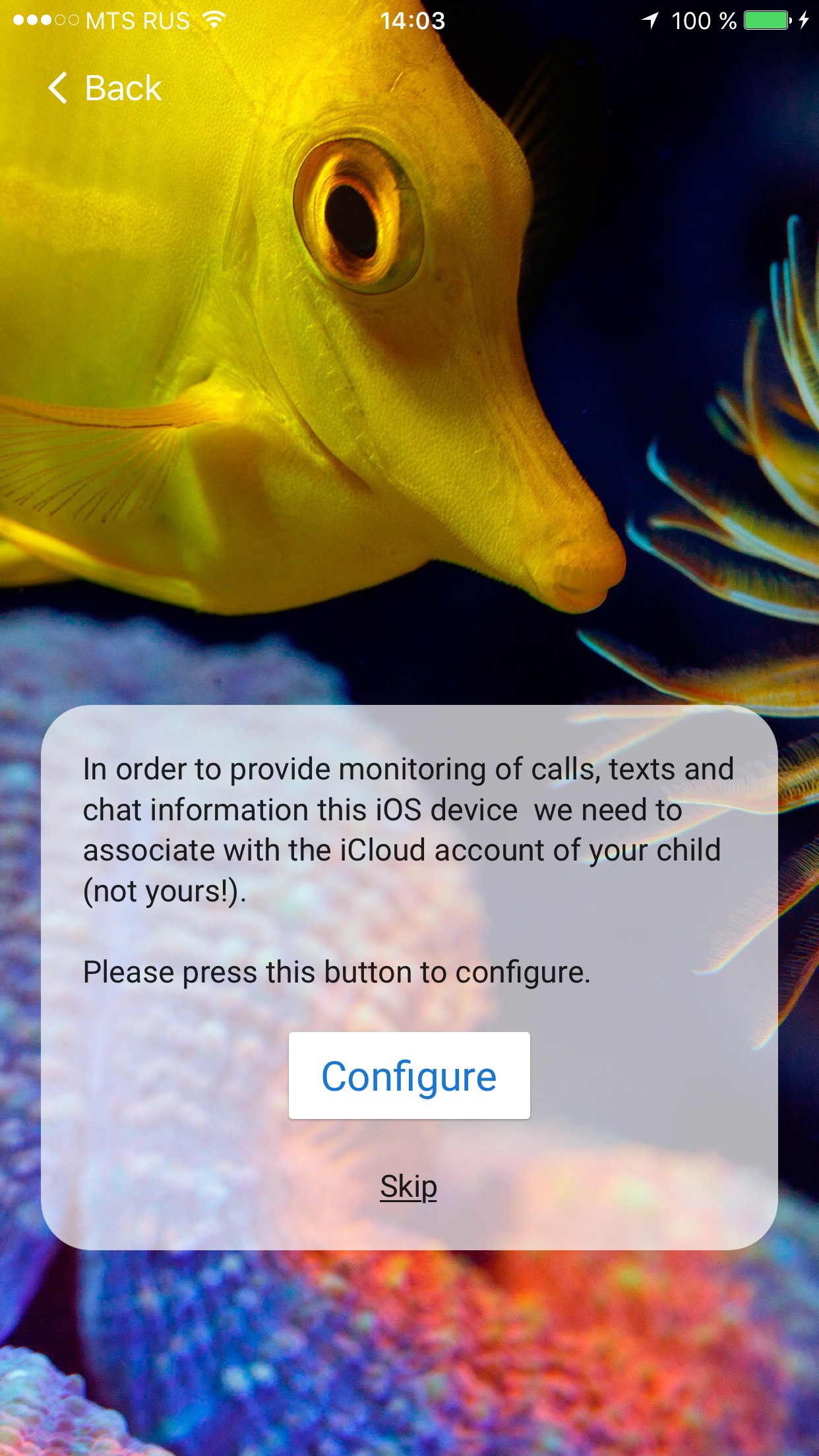 Just click Configure and follow the wizard steps. It's easy, but remember to use your child's Apple ID not your own (unless their device is under your Apple ID)

Should you want to:

a) change the iCloud account associated with that profile; or
b) set up an iCloud association after installation of Safe Lagoon

just follow these steps:

1. Open the Safe Lagoon app on your child's device
2. Select the "Settings" button on the upper right hand corner of the screen
3. Enter your Safe Lagoon account login and password
4. Select "Configure" and follow the automatic wizard